Configuration Set Reference Support
This example shows how to create an RTDB or generate SimWB-compliant code for a Simulink® model that uses configuration set reference.
Configuration Set Reference
A configuration set reference in a model is the use of a Simulink.Configset object to store the configuration settings for a model. This object is stored in the MATLAB® base workspace while the model is open. This feature allows you to: reuse the same configuration settings in multiple models; change the configuration sets for multiple models without modifying the models; and, use different configuration sets for a referenced model without modifying the model.
The MLToolkit allows you to create an RTDB and generate SimWB-compliant code for a model that uses configuration set reference.
Workflow
The workflow for generating an RTDB or SimWB-compliant code for a model that uses configuration set reference is the same as the workflow for a model that doesn't use this feature.
The MLToolkit includes a set of models that use configuration set reference - ccur_configsetref_top, ccur_configsetref_sub1, and ccur_configsetref_sub2. The "top" model references the two "sub" models. All three models reference the configuration set, configSetObj, that is stored in a helper MAT file, ccur_configsetref_data. Use the workflow described in this example to generate code for ccur_configsetref_top.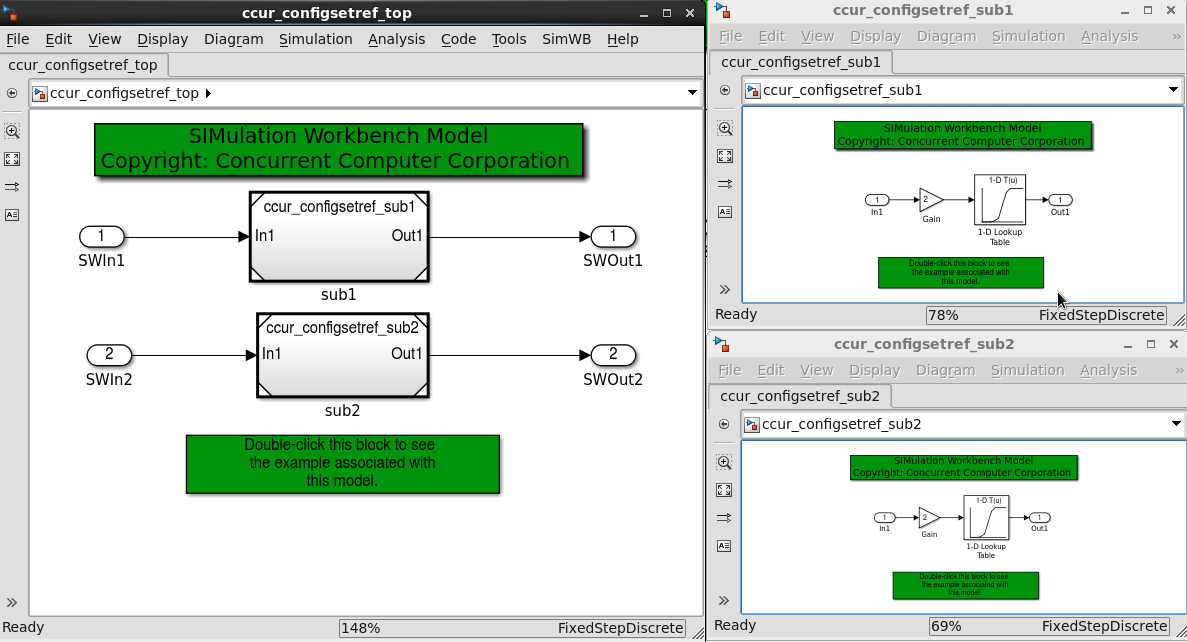 Note: These models were created using MATLAB R2013b (8.2). They are best viewed in this release or higher.
Tips
In case of model reference, you can apply the configuration set of the top-level model to all the children models. To do so, use the Propage to Referenced Models feature. For more information, please refer to the Simulink documentation.
Related Links
Simulink®, developed by MathWorks, is a graphical modeling environment.